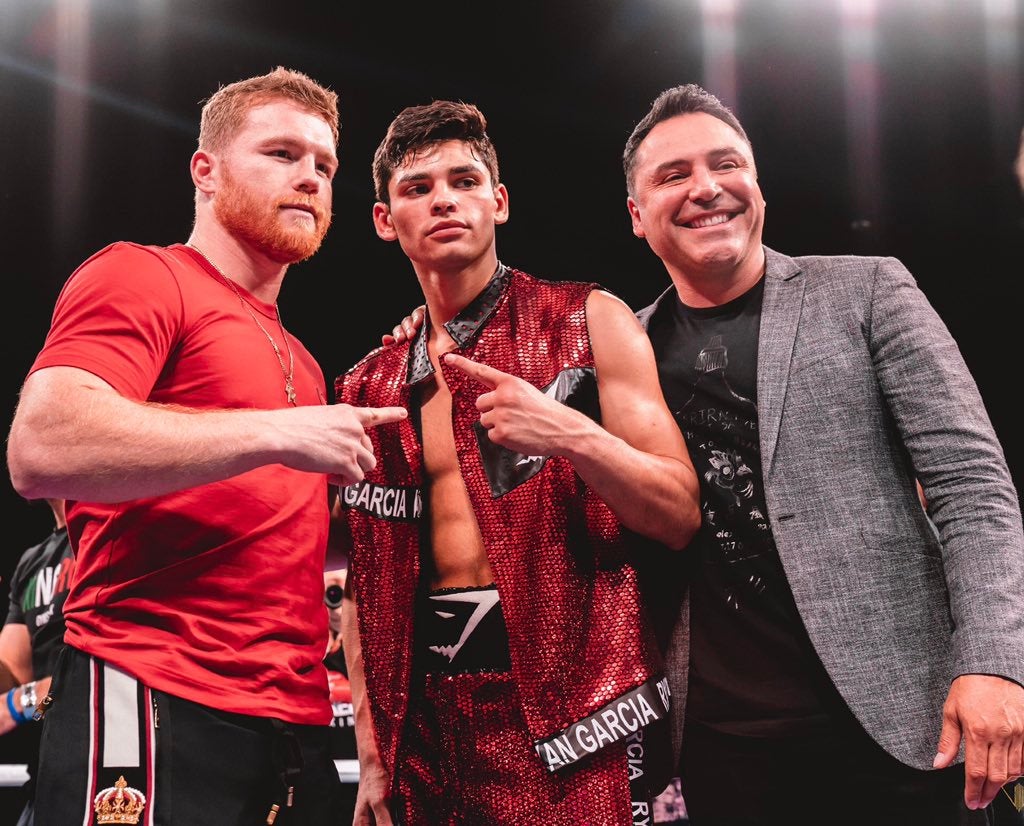 Ryan Garcia believes that Logan Paul will 'knock KSI out cold' when the pair meet on 9 November.
Garcia has been involved in a contract dispute over the last week after his scheduled bout against Avery Sparrow was cancelled at the last minute as Sparrow was arrested on the day of the fight weigh-in.
Issues with Golden Boy Promotions and Oscar de la Hoya have now been settled and Garcia, after signing 'one of the most lucrative deals for a prospect in history' will face Romero Duno in the co-main event of Canelo Alvarez's attempt to win a world title at light heavyweight against Sergey Kovalev.
Garcia's friend Paul attended the press conference as he continues preparations for what is arguably the biggest fight of the calendar year.
And the 21-year-old unbeaten talent has told Paul what he must do to win.
"Take it serious. 100%," Garcia told Seconds Out.
"Without headgear, this is dangerous. That's what makes this so crazy. Now they have no headgear, someone's going to get knocked out cold and it's going to be KSI.
"It's going to be a cold knockout, it has to be."
Prior to the fight, DAZN USA ran a poll on who is favourite to win the fight, with 72% of fans saying British star KSI would, and just 28% saying Paul.